It is no doubt that Kyler Murray is a special and rare talent that is destined for greatness. After all, he is the first player to be selected in the first round of both the NFL and MLB draft. His destiny for greatness does not end on the football field. Murray has not suited up for his first NFL game and is already showing the world that he is "More Than an Athlete" with a partnership he has with LeBron James' media company, the Uninterrupted. King James and his business partner Maverick Carter started the Uninterrupted to give athletes a platform to share their content.
In the 2019 NFL Draft, Kyler Murray ascended to greatness as he joined two exclusive clubs. He joined the elite club of overall number one picks. Murray also joined the very small elite club of African-American quarterbacks selected as the overall number one pick. Murray is the fifth African-American quarterback to be selected number one. He is preceded by Micheal Vick (2001), JaMarcus Russel (2007), Cam Newtown (2011), and Jameis Winston (2015).

Kyler Murray is not Just Another NFL Player
Murray informed everyone of his partnership with the Uninterrupted during the Draft with his Great Gatsby inspired pink suit. On the inside of the suit were the Uninterrupted's logo and the slogan "I am More Than an Athlete."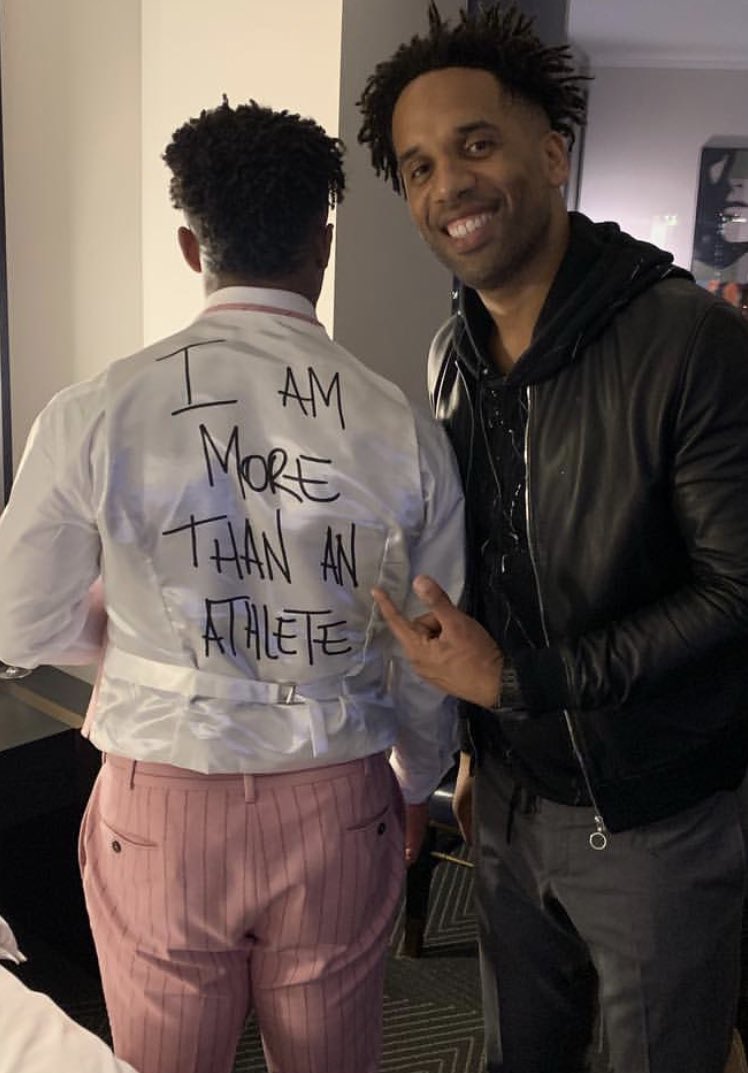 Murray has a two-year deal with the Uninterrupted to develop content for the platform. The content is likely to include short and medium length videos for social media and a feature-length documentary. Murray stated that he wants to be an example early for all athletes and show that athletes have value off the field. With this deal, Murray is doing just that. Murray has not even attended an NFL practice yet and is already building a brand off the football field. He is a part of a growing trend amongst young athletes who seek to show that they are "More Than an Athlete."
Rashan Gary is another pioneer in this arena. Prior to the NFL Draft, Gary announced that he was starting his own sports agency. Gary was drafted by the Green Bay Packers as the number twelve first round pick. While Gary is looking forward to his NFL career, he stated that he started the sports agency because he realizes that football is not forever. Gary is showing that he is "More Than an Athlete" with his entrepreneurial spirit in founding his own sports agency.
Young Athletes Adopting the More Than an Athlete Mantra Will Inspire the Next Generation of Athletes
Kyler Murray and Rashan Gary are already inspiring the next generation of athletes. They are serving as an inspiration by setting an example of what it means to be "More Than an Athlete" as a young athlete just starting a professional career. Murray and Gary realize their value and have found a way to capitalize on it off the field. Their endeavors will likely go a long way to increase diversity in sports media and sports management. The precedent that they have set is sure to be a game-changer for future generations.